Cross Country Ski Shop supersizes, changes hands
Wed, Oct 26, 2011 - By Mike Muha

Brian Royce and Heather Compton, and Gabe and Karrie Williams of the Northbound Outfitters are ecstatic to announce that the Cross Country Ski Shop of Grayling will be moving to their new store in Grayling. "We have purchased the business from owner Dick Fultz and look forward to carrying on his 34-year presence in the Grayling community. It will be our goal to continue the customer service that the Nordic skiing community has come to expect from Dick and his staff," says Royce. Dick and his staff will continue to work at the store.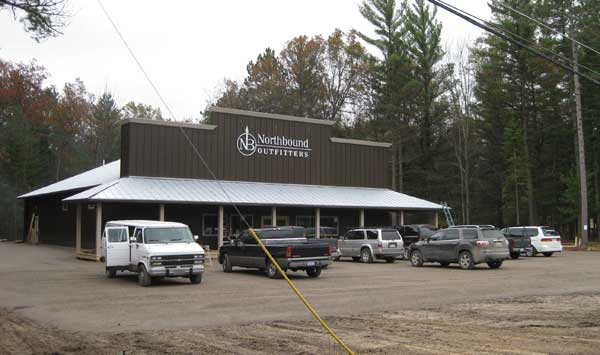 The shop has moved to a brand new 5,200 sq. ft. building on the corner of M-72 and Old Lake Road (the short-cut from Grayling to Hanson Hills Recreation Area).
Northbound Outfitters / Cross Country Ski Shop will feature Rossignol and Fischer nordic skis, an extensive selection of Nordic boots from Salomon, Fischer, Rossignol and Alpina. plus waxes from Swix,Toko, Fast Wax, and others. The shop's newly purchased Hot Box will provide deep wax penetration. There is also Nordic wear by Salomon,Sport Hill,Swix and moreTubbs snowshoes as well as apparel by Columbia, The North Face, Mountain Hardware, prAna, Lole, Ibex, Kavu and Smartwool. Footware by Merrell, Uggs, Sorel, Vibram, Salomon.
Since this is a year-around shop, there will also be Wenonah canoes, bicycles and much, much more.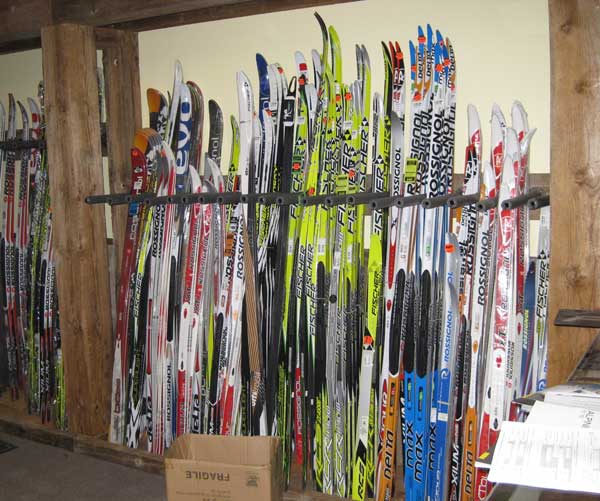 The barnwood greeting and checkout area is made from recycled barn wood from a Roscommon farm. The new-ski display is also made 100% of barn beams and planking. The original barn door is in front of the dressing rooms. Trees cut down from the building site were reused, and much of the floor and walls from the old ski shop have been recycled into displays and counters at the new location.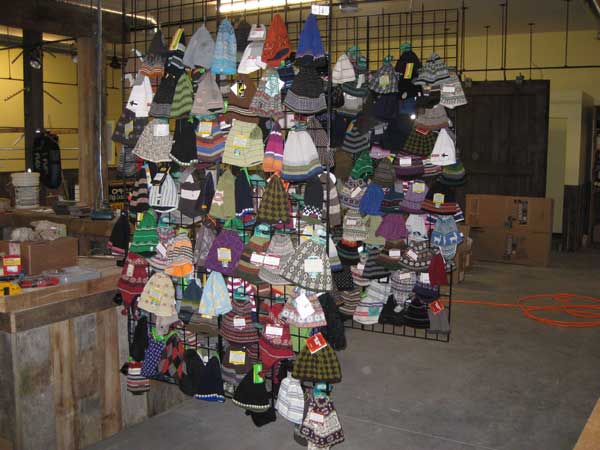 Says Royce, "For me, personally, purchasing the ski shop from Dick was a natural transition to something I love and that is Nordic skiing and being outdoors. While it has been a few years since I have raced I still ski often. We are keeping the name Cross Country Ski Shop. Dick has worked hard to build it and we will honor it and grow Nordic so more people can enjoy it. Yes, we do have Northbound Outfitters and CCSS will be under that roof."
"We are extremely pleased and fortunate that Dick is going to be working with us in addition to helping us during different events", says Williams. "Our goal is to continue to promote cross country skiing as Dick has for the past 30+ years."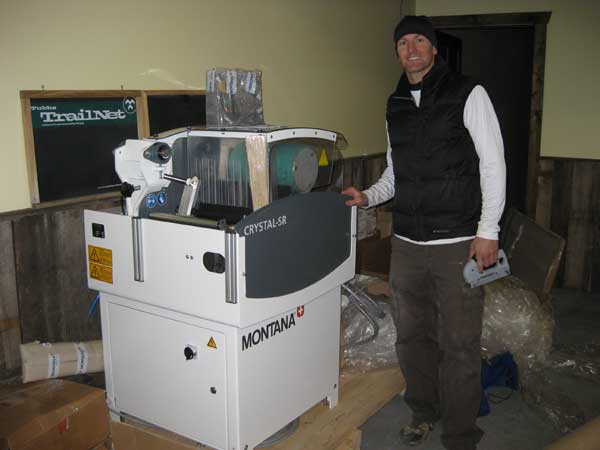 Gabe Williams in front of the just-arrived Montana Crystal SR Stone Grinder

The new owners are really excited to be bring in the Montana Crystal SR stone grinder. The SR incorporates the lastest technology and will be used exclusively for providing world class grinds on Nordic Skis! "In addition we have the experience of Dick, Eric, Jake and Biker Bob tuning and grinding. We will begin offering this awesome service in the beginning of November," says Royce.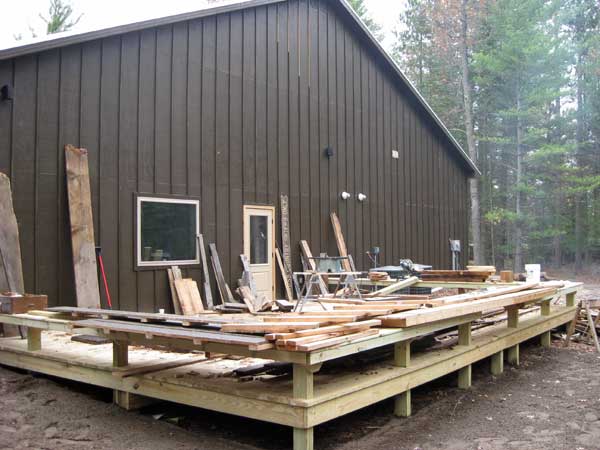 Deck leading to the ski trails

For those interested in getting a jump on the upcoming Nordic ski season, the shop will be opening the Nordic department on Saturday, October 29th. However, skiers should be able to place orders from our website beginning this week.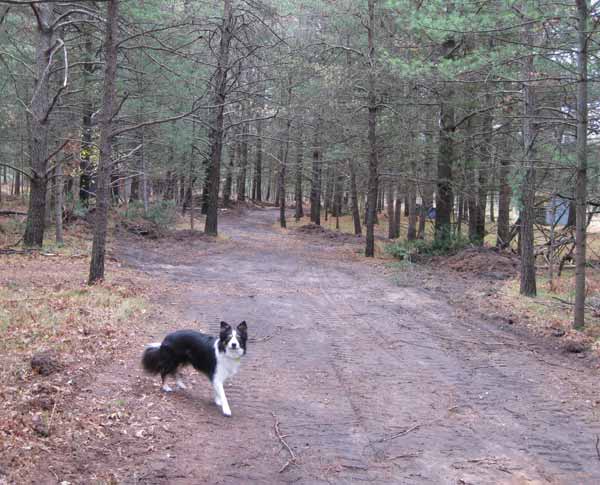 Half mile of ski trails (lights coming)

The Cross Country Ski Shop of Northbound Outfitters will provide a "try before you buy" groomed ski trail behind our building to be used by those purchasing new skis or by anybody who wants to try it out. The trail will approach 1/2 mile when complete and near the end there is a little table-top hill small enough for the kids or any novice skier. The shop plans are to add lights, and the trail will be the site of the 2012 Cote Dame Marie Kids Race on Friday, January 20.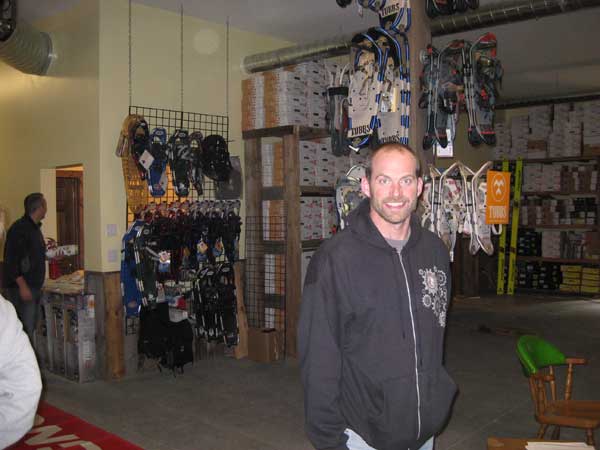 Bob Smith in front of one of the several snow shoe displays

The ski shop will have a full range of skate and classic rental skis, and lots of rental snow shoes.